Sign Up Now for Summer Sailing & Paddleboarding Camps!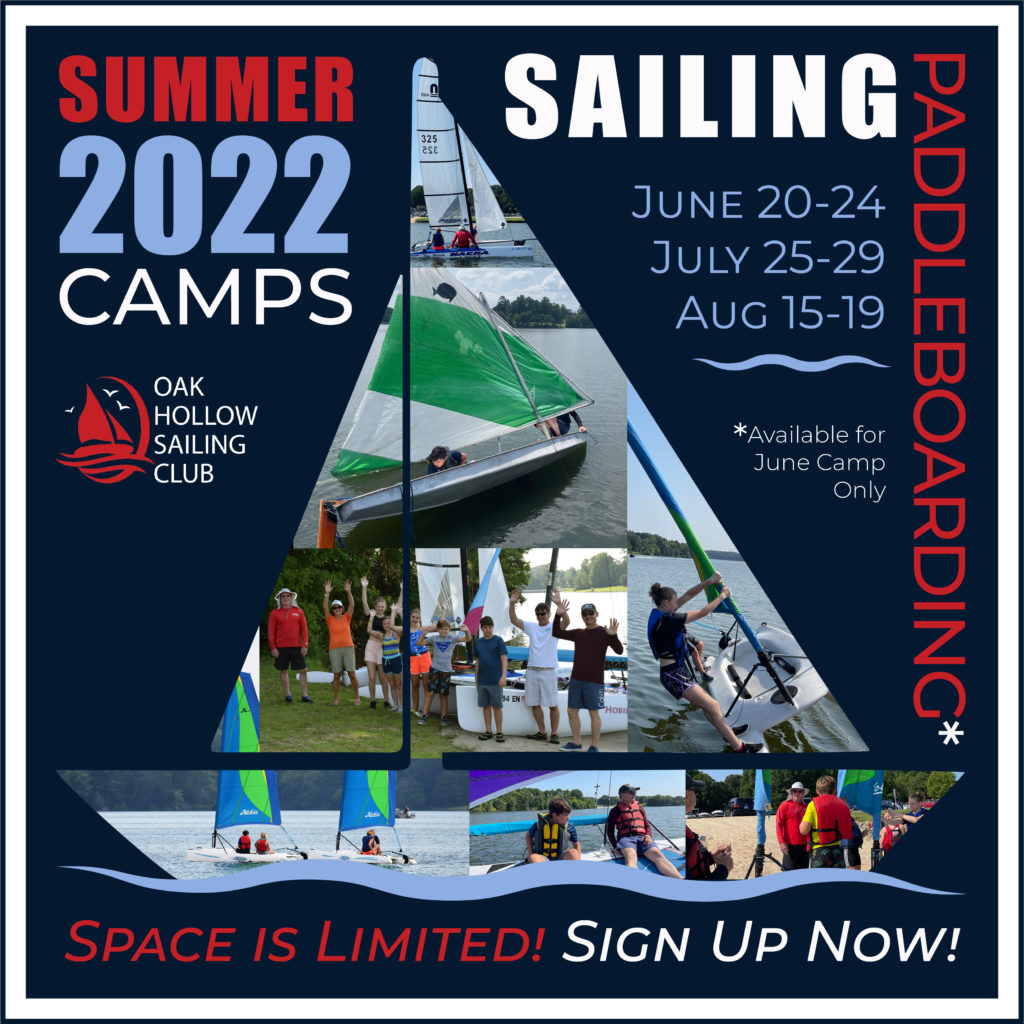 June 20th – 24th – sailing plus stand-up paddleboarding – 16 students
July 25th – 29th – sailing camp – 8 students
Aug 15th – 19th – sailing camp – 8 students
To register, click here: HighPointNC.gov website and follow the steps below:
1. Click on Register button
2. Type "sailing" in the search box in the top left
3. Choose camp session (June, July, or August) and register
See highlights from 2021!: Sailing Camp 2021 Video
Learn to Sail in 2022! It Will Be the Experience of a Lifetime.
Sailing camps are open to all middle schoolers and above. We even allow a limited number of parents to join in the fun.
All camps run Monday through Friday, 10:00 AM until 1:00 PM each day. During the week, we teach students the basics of sailing including, sailboat basics, rigging, knot tying, how to capsize and right a sailboat, and how to sail both monohull and catamaran sailboats. Students wil learn through open-air classroom and hands-on sailing with experienced sailors. By the end of the week, they will be able to sail by themselves in light to medium winds.
To provide personal instruction we limit class size to 8 people. The video above will give you a good idea of what the classes will cover.
June 20 – 24th will include sailing and stand up paddleboarding (read more details below). Monday, Tuesday, Thursday and Friday students will be given instruction in both sports. Wednesday will be all sailing. This class will be open to a maximum of 16 students.
Check our Facebook page for further updates as we get closer to the 2022 sailing season! To learn more about our camps email Mike Vitamvas at [email protected].
Learn to Stand Up Paddleboard (SUP), June Camp Only!!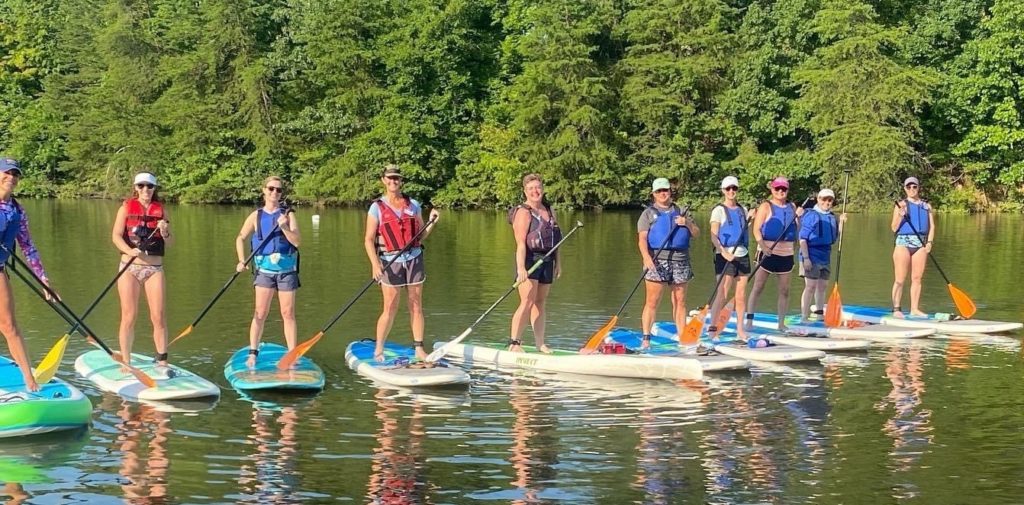 We'll spend four days learning the basics of stand up paddle boarding on flat water. Topics covered in the class will be safety, equipment, rescue, and skills to get you out and enjoying SUP on your own.
We'll teach and practice skills and incorporate games to help you improve your skills and have fun doing it!!
To learn more about Stand Up Paddleboarding email Jeff at [email protected].