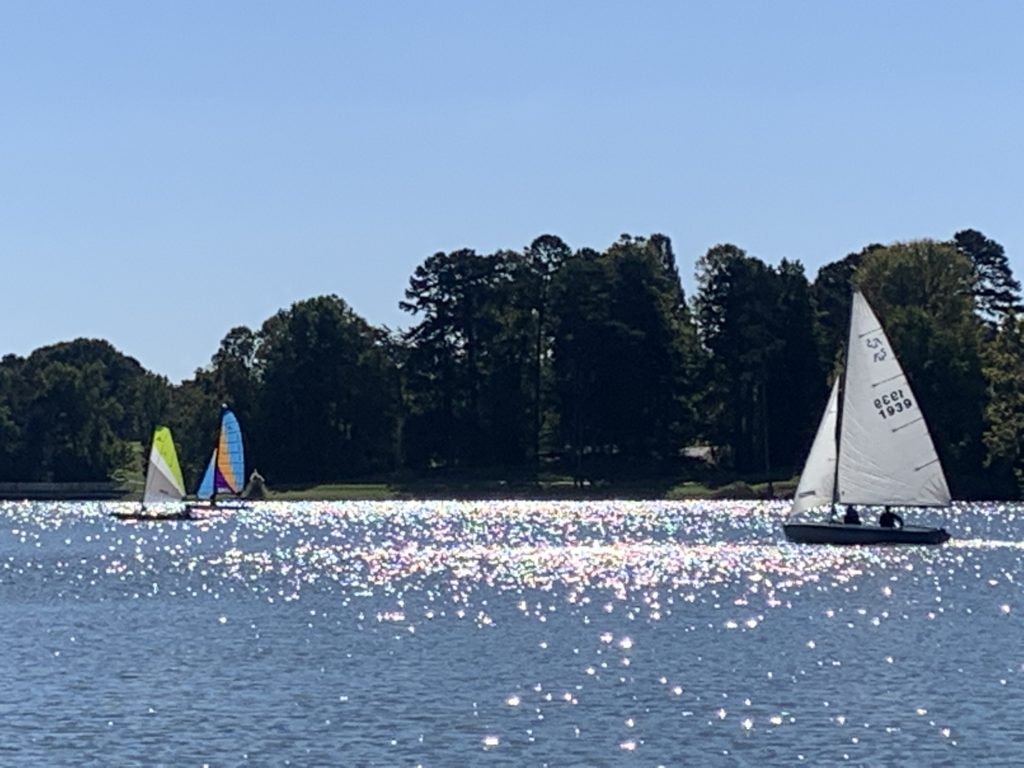 The Gunkhole fun regatta was held on Sunday, October 17th. Two multi-hulls, six monohulls, and one Tandem Island participated.
Winds were good but as usual for Oak Hollow Lake they were shifty and inconsistent resulting in some of our more experienced sailors having difficulties in some spots on the lake. Sometimes it's the luck of being in the right spot on the lake at the right time.
Chris Malcolm and Curtis Crotts set the course using the approximate traditional locations and the mark towards Interstate 73 seemed to be the mark that caused the most problems for the sailors.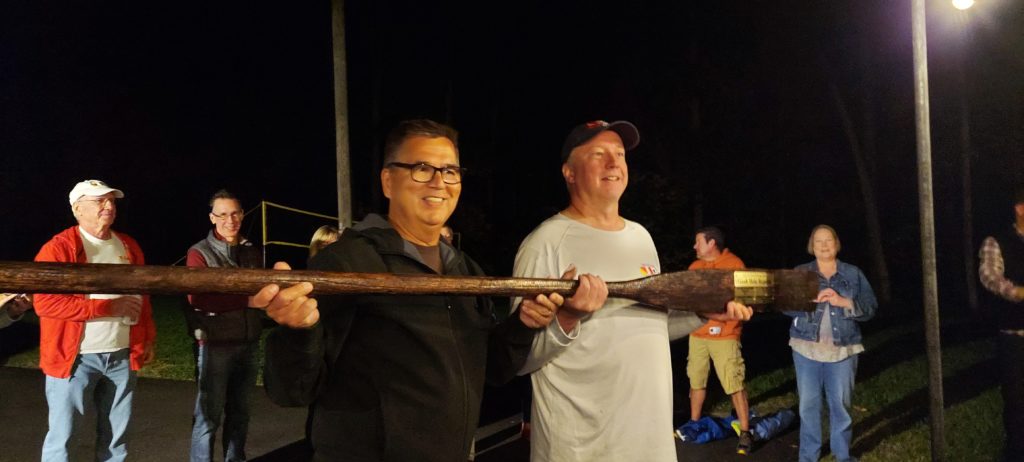 Congrats to Mark Critzer on his Tandem Island for taking the Oar which was passed on to him by last year's winner, Michael Nordahl, at our Bonfire Social!
See pictures in our photo gallery here. And if you have any to contribute, please let our webmaster know.