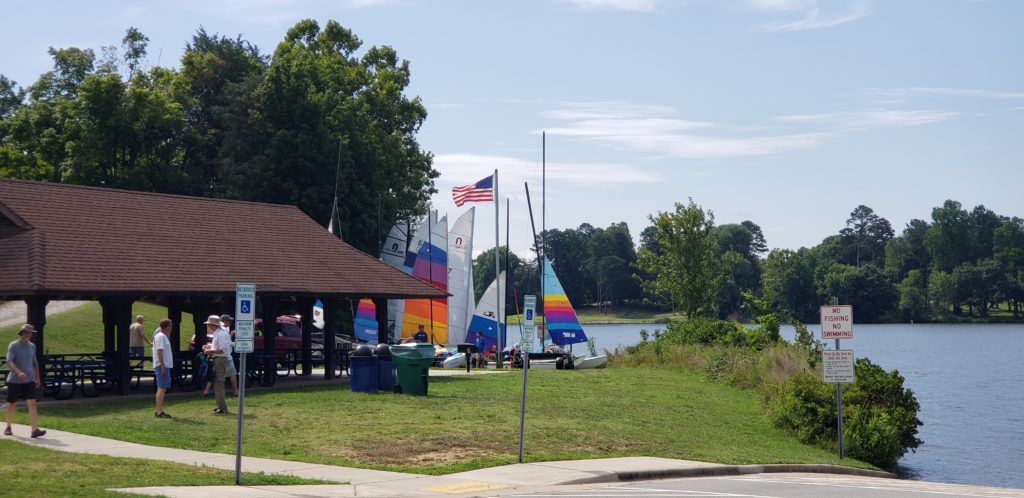 Our regatta, held on Saturday, July 17, was a pleasant surprise in regards to the wind compared to some past July regattas. It was also good to see 18 boats on the water.

The regatta was mostly event free except for a few boats lightly tapping other boats and a rookie spinnaker user encountering an Oak Hollow wind swirl that wrapped the spinnaker and sheets around the port hull and needed the rescue boat assistance to get untangled. Thanks Bruce and Sally.

After the regatta but while the rescue boat was still on the water Capsize Mary convinced Chris to turn their boat over in her attempt to close in on Warren's capsize record and were also rescued by Bruce and Sally and Chuck. Thanks again. Usually, being on the rescue boat in July means towing boats to shore due to lack of wind. Not this time.
Enjoy a few photos in our gallery here.