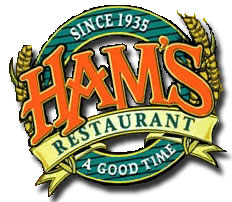 OHSC Sailors,
Our next social event will be at Hamm's at the Palladium (5840 Samet Dr, High Point) next Thursday June 23rd!  6:30 – 9:00pm. We have the large Friendly Table reserved for our group located next to the pool tables.  They have daily drink specials and their menu is quite delicious (see below).
http://hamsrestaurants.com/menu/
The winds are looking very favorable for this Saturday's regatta, so there should be plenty of conversation around the races at the social.  Fair winds mates!
Your friendly Social Benevolence/Malevolence Committee