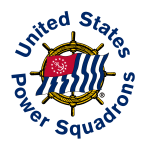 Sailing Course taught by the Greensboro Power Squadron
10 Week Session beginning Tuesday March 22 and meeting every Tuesday for 10 weeks.
Time: 7 to 9pm
Cost: $60 includes manual. A fee of $8 for each additional family member.
This is a class room course.
Location: Leonard Recreation Center
6324 Ballinger Road
Greensboro, NC 27410
Interested parties can contact Linda Marsh, 336-254-6235 or [email protected].
The course will cover the following material:
Part 1. The Boat
1. Sailboat Rigs
2. Sail Plans
3. Boat Design and Hull Types
4. Standing Rigging
5. Sails
6. Running Rigging
Part 2. Forces
1. Stability
2. Balance
3. Wind
4. Sail Shape
5. Preparing to Sail
Part 3. Techniques of Sailing
1. Tuning the Rig
2. Steering and Helmsmanship
3. Sailing Upwind
4. Sailing Downwind
5. Spinnaker Handling
6. Heavy Weather Sailing
7. Storm Conditions
Part 4. Operation
1. Docking and Anchoring
2. Marlinespike Seamanship
3. Sailing Safety
4. Navigation Rules
This is an excellent course for those who have recently taken up the sport and for those returning to the sport after a long absence. Contact Linda Marsh with any questions or to pre-register.