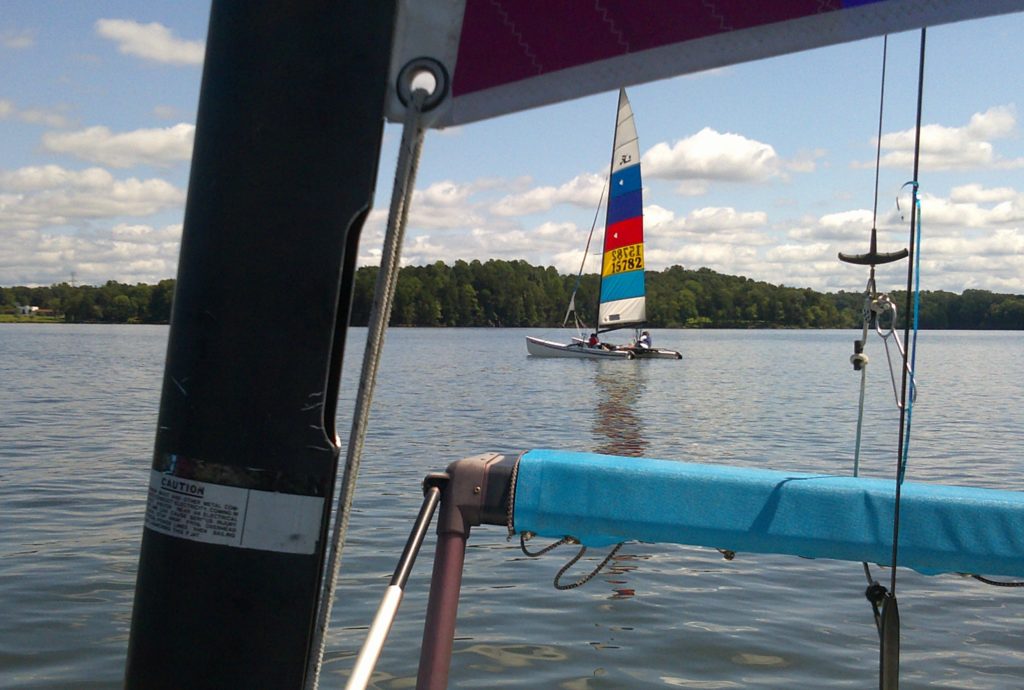 Our August regatta was held on Saturday the 21st. As usual, for an August regatta the winds were light and the temperatures were high.

P.R.O. Warren Mitchell set a windward leeward course with an extra mark to create both a long and a short course. The intention was to sail the long course in the first race and then adjust to the short course if necessary for either of the remaining races. However, the wind before the first race was so light that it was changed to the short course.

During the second race the wind seemed to be strongest at and beyond the weather mark so the course for the third race was moved in that direction. However, Oak Hollow Lake would have none of that and the wind in that area also decreased at the start of the race.

We started with a small turnout of 3 monohulls and 4 catamarans. Thanks to all of those that participated and tolerated the conditions.
Check out a few pictures in our photo gallery here. And if you have any to contribute, please let our webmaster know.